---
We completely understand the ease
of using plastic instead of having to carry cash
​or a checkbook, however we welcome and appreciate you using either. Thank you!

Finley is 9 months old!
She is trying very hard to use
​her best manners...but sometimes
she forgets! We appreciate everyone
approaching her quietly and calmly as
this allows her the best opportunity
to curb her sometimes overzealous
puppy enthusiasm! (Sometimes she
likes to say hello in her biggest deepest
voice....we're working on that!)




Be sure to look for the purple building!
---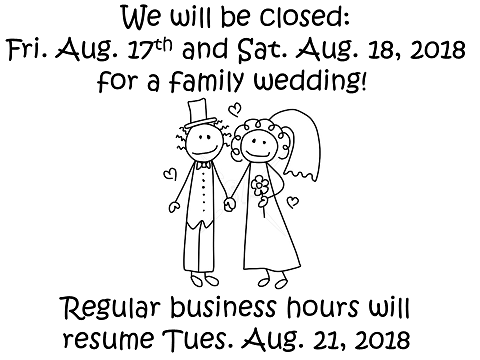 ---